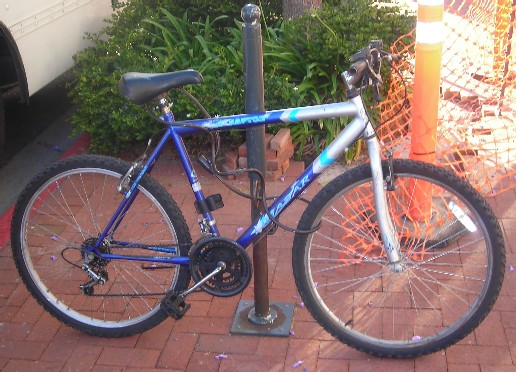 I really like checking out bikes locked up around towns I visit. Santa Barbara has some good ones including this very tweaked bike downtown. I interpret the top tube decal as "Crapton" as it fits so well.
See the
wheeled detritus
label for more crap locked to poles and suchlike, and the nice
dutch bike in italy
for a more styling bike with a front end crunch.