I just added a whole passel of new links on the sidebar, but let me just point out one that I added a month or so ago. Aldo is a stalwart classic bike nut. We met ever so briefly at a Cirque du Ciclisme in 2002 or something like that. We almost met for longer during the ride associated with the Cirque when I nearly ran into the back of his Paris-Robaix derailered bike when he slowed slightly for a stop sign and I did not slow quite as much, thankfully he is mostly unaware of that fact. Anyhow, he has an excellent blog that pretty much has been a festival of obscure french bike lighting, it has the currently unwieldy name of
another delivery of old french lights to the island of misfit bicycles
. Please check it out. Here are some small selections of goodies from his blog, click any photo for the source post. Huzzah the french.
French Lights arrive in Straw Bedding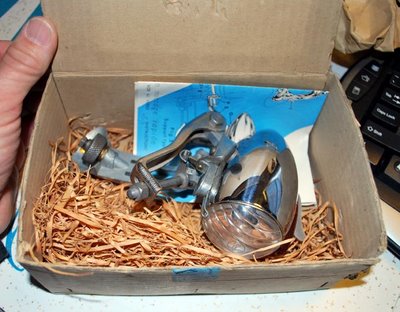 Aldo assures me that he comes in peace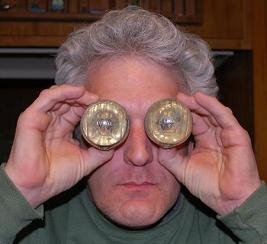 striped!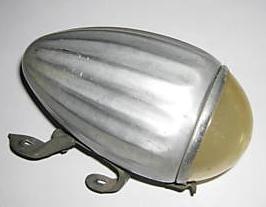 Set this pucky to Vaporize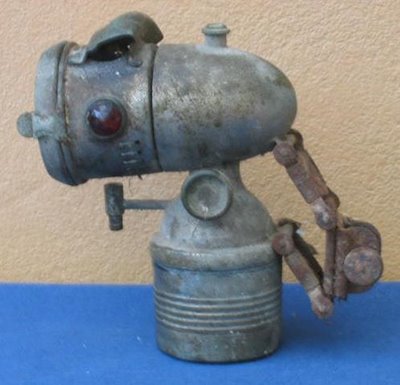 Nubbily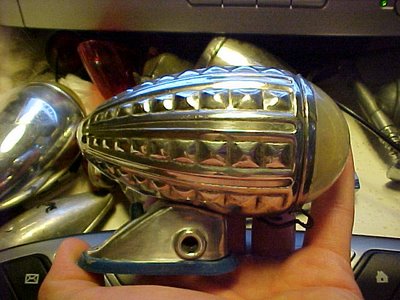 Spectacular bicycle stuff, thanks Aldo!