We learned that Aida does not enjoy the unwrapping of presents. It is too loud. Maybe next year.
Aida and the twin Cypress of the holiday season:
On an somewhat related note, I came across this on
Alabama Studio Style
. Furoshiki, traditional Japanese wrapping with cloth: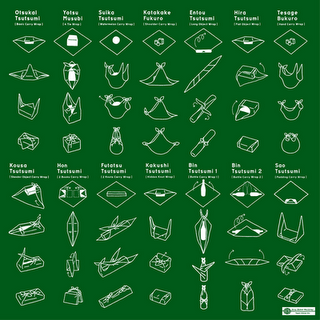 See the blog post
here
and a huge pdf from a the japanese ministry of the environment
here
. Reminds me of getting a box of cannolis wrapped in string, but more reusable like.