twist and crawl!
So it turns out the touring version of the English Beat were in santa fe last night at a July 4th kickoff party . I think they only contained lead singer Dave Wakeling from the original version, but with a tight backing band of ska veterans and Wakeling's vocals dominating the harmonies they were spot on.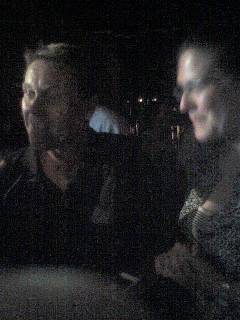 It was a hilarious santa fe crowd of old hippies, drunk trustafarians and old dudes (like me and older) getting their ska on. No plaid suits. Some goth kids wearing checkerboard sneakers. It took place at the Santa Fe brewing company compound just south of town. Their beer is a bit hit or miss, but they have a nice outdoor concert venue enhanced a cool breeze and distant lightning storms in all directions.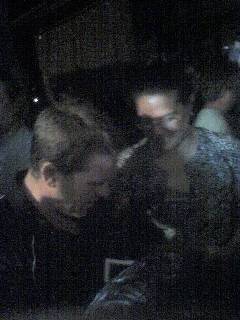 Anyhow, they went through all their hits (minus twist and crawl) and may have thrown in a General Public song or two in. At this point, without new material, I think they should have played some Madness or Specials or other 2nd wave songs as well to just go over into a 2nd wave coverband. Then they could release an album called "Dave Wakeling plays Madness" or something.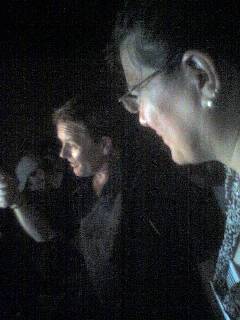 Elena was thrilled, and really excited to meet Wakeling and get his autograph on an English Beat poster as the grainy cell phone images show. Good stuff, pretty entertaining show.