Moscaline's Knoxville correspondent BruceC sent these nice electro assist trike photos a few weeks back: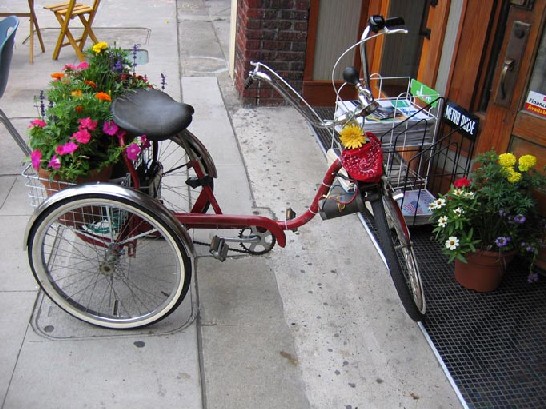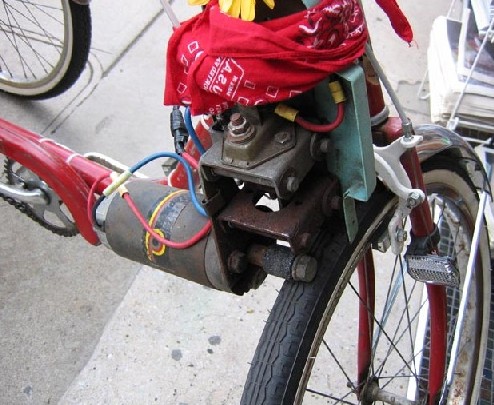 The photos are taken in Market square, Knoxville, the bike owner apparently uses the bike as her primary transportation.
Neat I thought. I have never seen such an electro assist. But then not one week later, here in the LBS in Los Alamos I spot the knoxville electric trikes sun bleached doppleganger. Well then: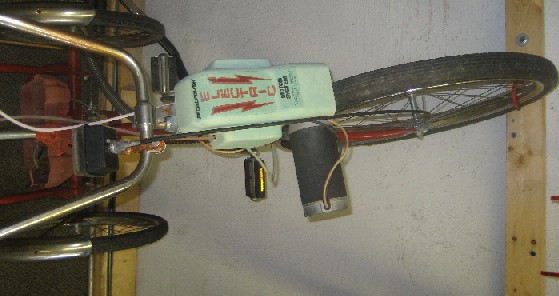 click for big
There I go.