Snow
Like I said, the storm dumped some snow on the high peaks around the valley here. I think one of the pictured peaks could be Sierra Mosca, at 11,800 feet, perhaps part of the inspiration for the tiny mosca kitty's name? The others are probably SantaFe Baldy and maybe Tesuque peak? Both at around 12,500 ft. I can't find my topo map to be sure.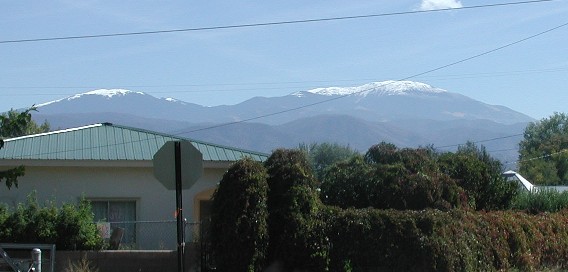 Click above for the full pic.
Here also is the quintessential rural NM postcard image, dirt road, bunch of rusty old mailboxes, coyote fence and some flowers which you only see in profusion in wet years.