Cold
First night well below 20 last night. It was a cold beginning in october, but it warmed up nicely at the end of the month and into november. This week is the end of all that though. Barely above freezing with a nasty wind yesterday. Brrr. Big full moon cast huge shadows everwhere on the crystal clear night.
Nice beautiful sunny day today, still cold though. Mosca rolled about and is covered in an insulating layer of dirt.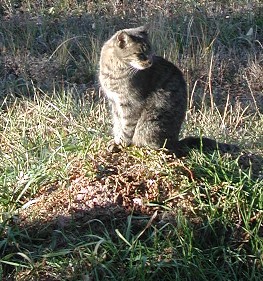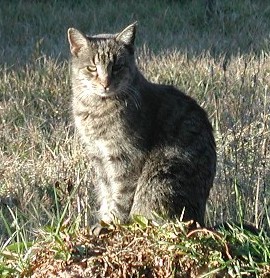 Fierce mosca, ruler of the yard, surveys from her dirtmound perch.
Click for big.