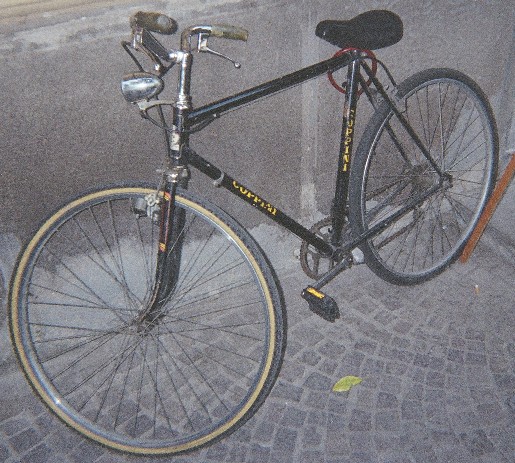 A nice beat coppini city bike. The head tube badge said:
Enzo Coppini
Prato
Cicli
Campiona Italiano
Cyclo Tourism 1973
I need to figure out how to become Italian Cyclotourism champion when I grow up.
Sorry for the grainy phots, the new digcam decided to die on day one of vacation, so I resorted to disposal cameras for the rest of the week.