Spent a week in sorrento near naples in Italy for a conference. Took some bike pics, thus it is italian bike week. Woo.
Bikes were a mix of italian, french and dutch city bikes as well as lugged italian steel road machines with city bars and a few modern crappy MTB commuters and electric bikes.
Start with an old Dutch Pon bike, with a nice front end collision perhaps. Note the insanely slack HT angle.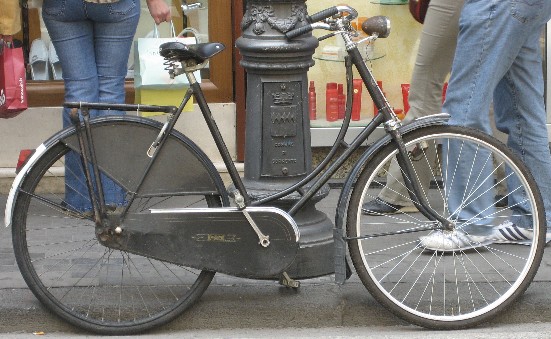 click for big
More more more this week.