It was a cold weekend here in los alamos, the hills are still abuzz with wildflowers but the high peaks got the first snow of the winter and a frost snap descended to kill the peppers, pumpkins, tomatoes and raspberries. Cold you bastard.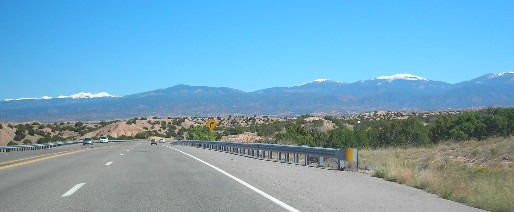 click for big snowpipped panorama
Maybe three weeks earlier than
last year
, but maybe this is a harbinger of a good snow winter, instead of last years disasterously dry one.
Here is a nice picture of a similar view last week: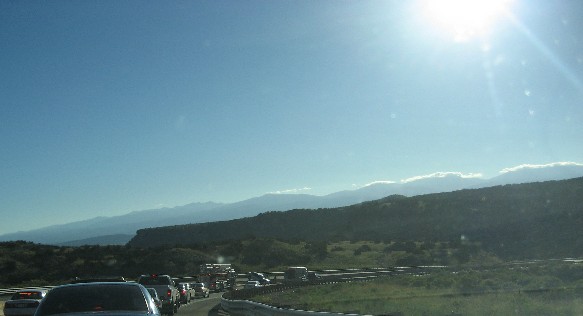 With the nice automobile carnage: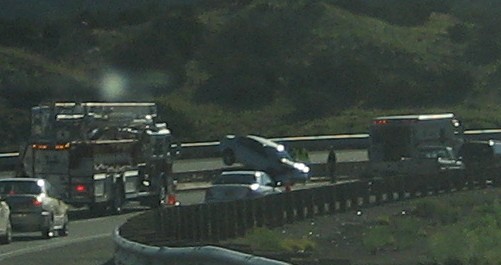 I am not really sure how he managed that, it is a gnarly downhill curve that lulls inattentive drivers into the barrier at high speeds, but getting all higglidy pigglidy akimbo as such is pretty impressive. He must have came pretty close to completely flipping over the barrier into oncoming traffic.
Alternate view
I think I was about 5 minutes after it happened as there was only one cop on the scene and the other emergency vehicles passed me on the way down the hill. No obvious major injuries. This is the second time in 3 weeks I came up on an accident in that exact spot. Nice job idjets, calmate, eh?