When two other blogs I read
on the
same
day
have the same title, well, then three's company.
So for today's changes, I put two blogs on the blogs I read part. My pal JonTod in knoxville is blogging at
jonlivengood.blogspot.com/
and it looks good so far. Go visit his nice blog, he comes in peace.
Also see
a flower called nowhere
blog. Stacey is a bike nut like me, but took a much different path. I really enjoy his blog, good stuff.
Finally, speaking of Bowie, anyone else think that Jurgen Klinsmann and his ass't coach for germany are the new incarnation of the Glimmer Twins? Ziggy Stardust to Thin White Duke to Assistant coach of the German national team?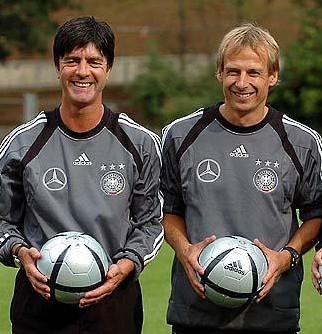 Corking match today, well done germany. Is Bastian Schweirnsteiger German for Cap't Link Hogsthrob? Alas I will be travelling tomrrow, I hope to catch the finals enroute somewhere.
And that tour thingy, woo, boy is it up in the air, keep your eyes open this week, it will should be silly.