So in case you were wondering...
The arroyo behind the hell that is santa fe automall on cerillos is the same arroyo that crosses under Rodeo and goes behind the hell that is Sams club, which connects to a really nice bike path that hooks up with the lamy trail at Siringo and gets you downtown after a fashion. Very useful. If you can ride deep sand pretty well, or know how to pick your lines.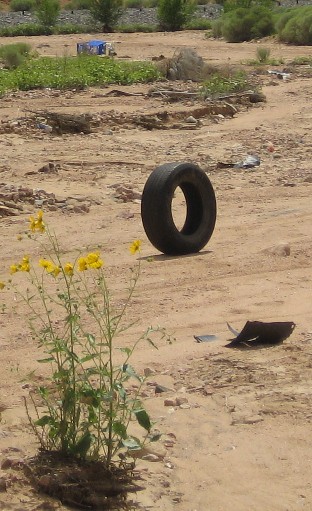 click for big
And another note, alot of the rip raring riprarian singletrack along the banks of the mighty Rio Santa Fe is underwater right now. Which means that, although the singletrack is not a contiguous link from down town to upper canyon and the trails there, the river is probably runnable by kayak. Go urban extreme sports.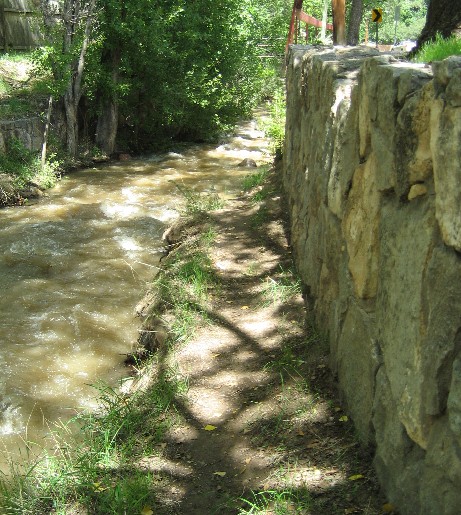 click for big sunken single track
The largest single drop waterfall between Paseo de Peralta and Upper Canyon Road: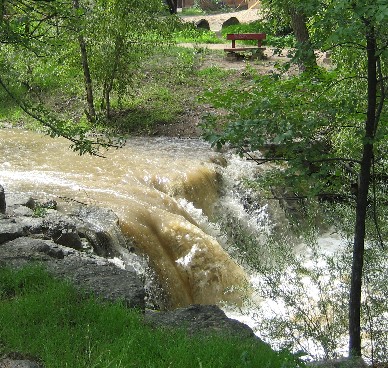 click for big
Finally, I have seen the fields of goatheads growing all over the Lamy trail and the other arroyo trails tucked here and about in Santa Fe and we are all screwed this fall when they go to seed. Good lord. Acres and acres of em. Get yez some sealant tubes for your own sanity.