So with my fishing time blown out by the
curse of the walmart flyshop
, I went back into town and after a bit of scouting, I found a nice little cafe and had the traditional LDSland late breakfast of a burger, coffee and a beer and then went in search of a bike shop. I was on the bike the whole time, with the travel fly rod straped to my mini messenger bag and my other kit in the bag. I stopped by Bills Cycle shop and found they only sold those durned newfangled motorized bicycles, but they pointed me to bills bicycle shop on the other side of town. I stopped in for some local cycle info. It actually seemed to be a pretty practical shop with folding bikes, recumbents, trailers, new commuter bikes in addition to the usual roadie/mtb fare. They also comped me a water bottle when I tried to buy one. Thanks Bills Bike shop! They pointed me toward the 30 mile "dump loop" and off I went.
me riding along in my civvies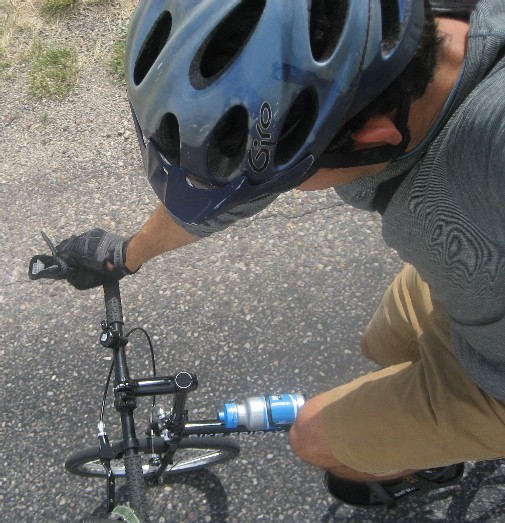 click for big
Smiling at the beginning of the climb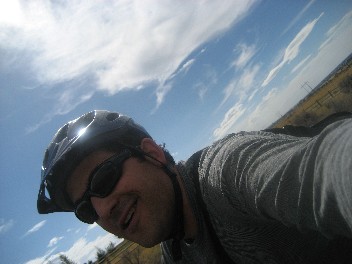 click for big
The never ending climb!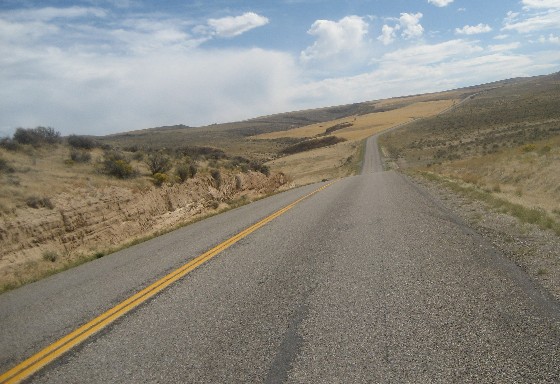 click for big
The route started in town and headed out through the flat lands and up to a ridge on the footyhills outside of town. It turned out that I had been climbing for a looong time and a previous flat and a bit of wending to get to the route had me way off schedule, so I hit the the intersection of bone and sunnyside roads and then went back from whence I came, missing the loop part of the trip.
I spun mightily back into town, devoured a sammich and some coffee road back to my car. I was riding at 4:05, had the bike in the box by 4:20 or so, Was at the airport by 4:30 and checked in by 4:40. Small airports are good sometimes...