The Schwinn hunting was good in Iowa.
The coveted Town and Country Trike outside the home of the broken
Kim
. Whats going on with the seatpost there Kim? Are you secretly that tall? Or is the seattube filled with ice which is pushing the seatpost out....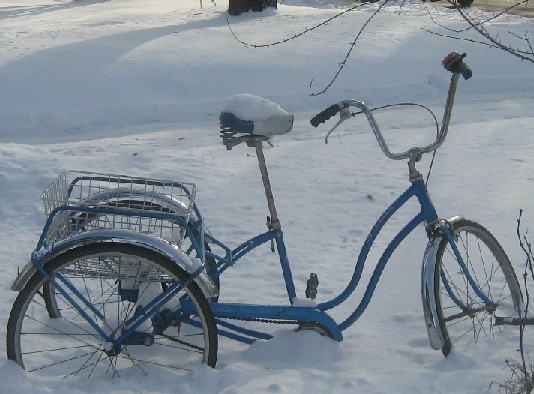 clickus bigus
Spotted in Chad's bike room, the Schwinn mini cruiser. I kept finding these in trashpiles in Oakland with broken seat tubes. I don't think they make the transition from kid bike to adult jumping bike very well. His daughter learned to ride on this one, which is an admirable thing for any bike to achieve.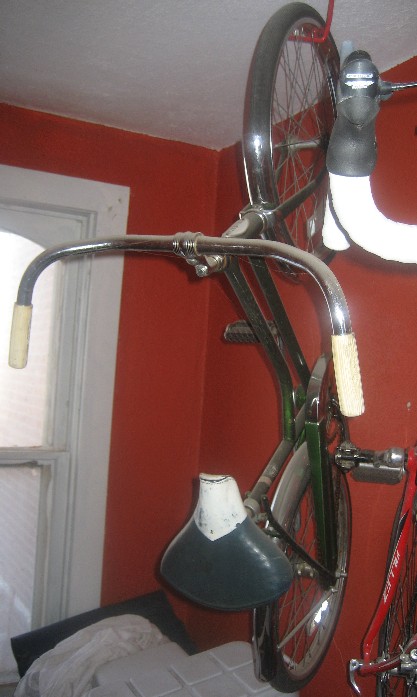 click for big
There were rumors of more schwinns and cruisers in the basements in both houses, but I never ventured into cold dank basement hell. The surface level stuff was good enough.