Got up, cleaned an inch of snow/slush off the driveway, rode three miles into work on the MTB in thickening snow. Watched the snow build up as I did work things for a few hours, caught a ride with some co-workers in the work van to a meeting 1 mile closer to home, attended meeting until noon, ran home from meeting (2 miles, 20 minutes), cleared 7 new inches of snow off the driveway. Coworkers apparently stuck in traffic and road closures for 1 hour.
Elena made it home somehow: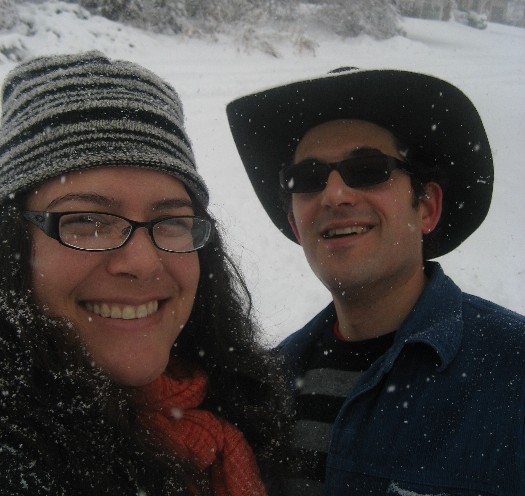 click for big
Thats a quarter inch of hat snow in 30 minutes. Pretty good.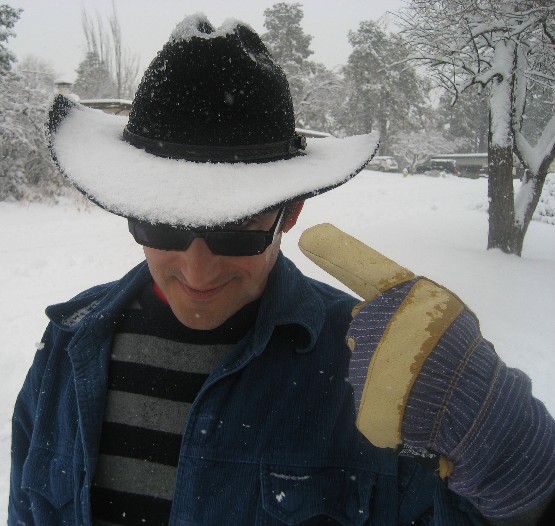 click for big