I was under the impression that our only bike shop was out of business. But nope, it just moved down the road to the shopping center where the DMV is. Website
here
.
Joel out in front of Caballo bike and Ski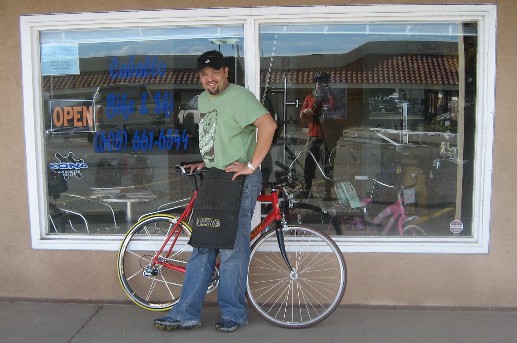 click for big
So far the new shop looks really good and I wish Joel the best of luck on his new start. Bike shops in Los Alamos have not had a great track record. It is nice not to have to drive to Santa Fe to get a tube or tire.
Update, Caballo went under in 2010 or so.