Whoops, I think I have forgotten to put the motion update in for the last 4 months. Lazy lazy lazy.
Here is the scoop on 9-10-11 2007, I will post shortly the 12-07 update and the year end summary.
September 2007
Up there in Canada bonita on Labor Day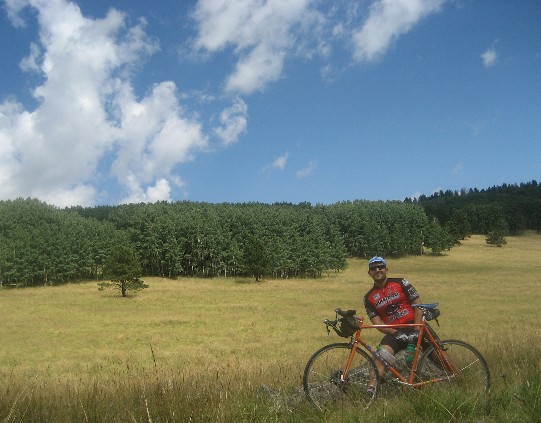 click for big
216 miles bike, 24 miles running. Two trips conspired to keep daily milage down, the fixie friday saved me from having a complete crap month. 62 miles on bones, the main fixie and 65 miles on the friday. About 40 on the breeze, 20 on the road bike, and 15 each on the MTB and the picnica. Yearly totals of 2288 bike and 120 run.I broke my year long no driving to work streak as I had to work half a day and then go to the airport from work. Crap. I think that was 8-06 through 9-07 without car commuting save one carpool in 1-07. Not too shabby...
October 2007
Dirt road riding on the picnica in Nambe in October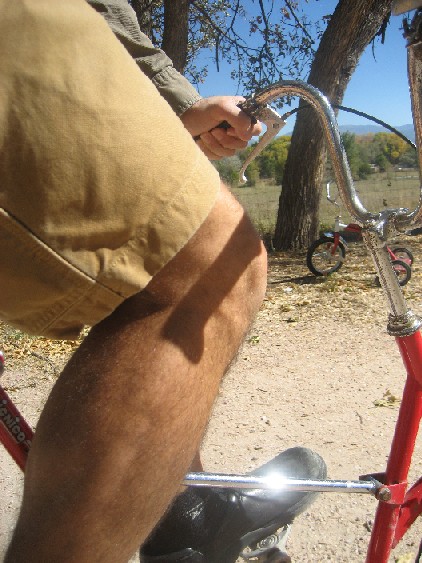 click for big
290 bike, 12 run. Oooff. The yearly milage not quite making the grade for the 3650 for the year. For reasons I cannot remember I hit a massive 87 miles on the Raleigh 20. About 60 on the main fixie, 50 on the friday fixie and 40ish on the cross bike getting ready for cross season. 20 each on the picnica and the mtb, 7 on the breeze. Elena and I got married on the 20th and we put about 2 miles on the marital tandem before it was put in dry dock for repairs. Yearly totals of 2578 bike and 132 run.
Nov 2007
Too damn cold to road bike near 10,000 feet in november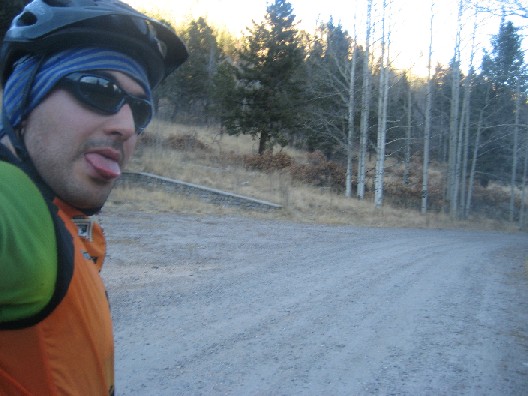 click for big
153 bike and 6 run. Yeah yeah, I was in Singapore and Bali for the first 12 days of the month with no miles biking or running. So overall not terrible, right? I managed 95 on the bonsey fixie, 15 on both the breeze and the road bike, 10 on the cross bike and the mountainbike and 8 miles on the picnica. Yearly totals of 2731 and 138. I also went XC skiing once and ice skating twice. The winter, she has begun!
OK, I will post the December totals and year end summary soon. Oh the suspense.