Spotted this randomly on flickr: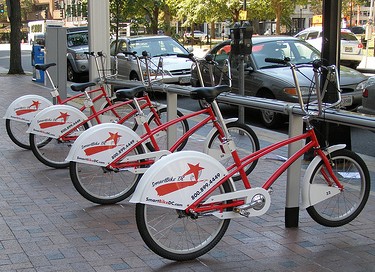 click image for source
I think that means smart bike has launched in DC. Any confirmation? Dad? Anyone?
I love the superchopper look on these. Looks like they have the exact same racks and interface as Dijons
velodi
program. Also the handlebars/rack/light combination is pretty styling...
Update 8/22/08
Commenters say they have launched. Go DC! I hope there are a million return places!
Also a commenter pointed out that these are the same bikes that stockholm has (possibly one of the spanish cities too). It turns out I already blogged these bikes:
here
with this photo that I stole from my pal Laurita
Laurita
: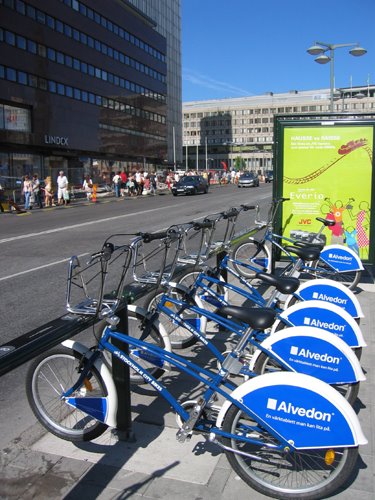 click for source