I have been out and about and then back again. Hopefully I can get caught up a bit before the next trip.
I just want to say that I love bikes and like more people riding.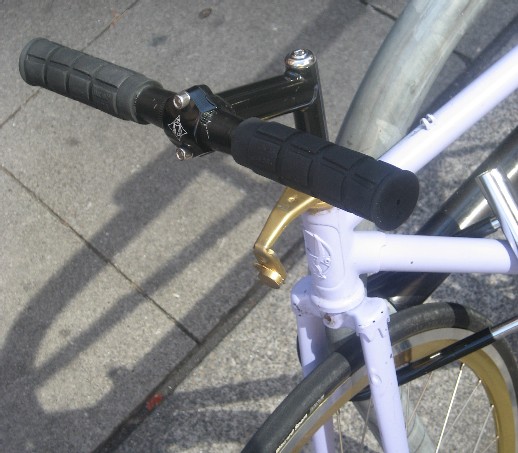 click for big
I could not help smiling and laughing a lot though as I was wandering about downtown in seattle this fine Monday AM.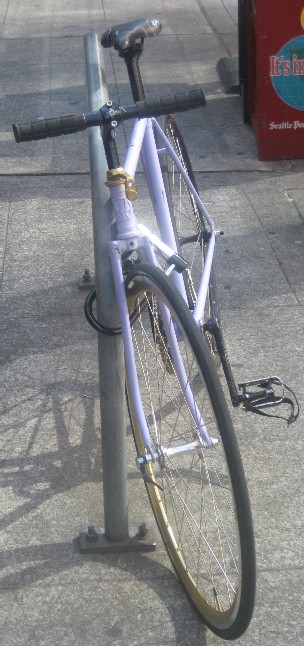 click for big
Clearly a top tube pad is in order...