Thanks to
Marrock
and several other commenters for pointing out you can now get Flying Pigeons Bikes in the US. Specifically NY at
flying pigeon NYC
. They sell em for $350 for basic black versions and up for some wacky colors. Both single and double top tube mens bikes and a women's bike as well. They will ship in the US for about $75.
They also have a
blog
showing pics of their bikes throughout NYC.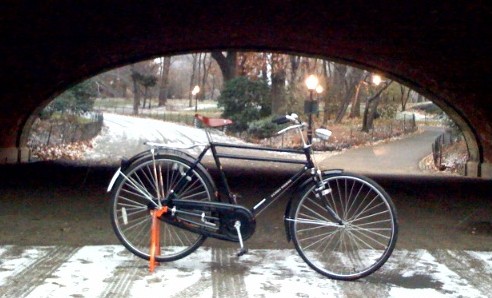 click for source...
If you live in england, a commenter pointed out that Flying Pigeons may be imported to England,
rumors here
mid page or lower....