Oh such good little sunseekers!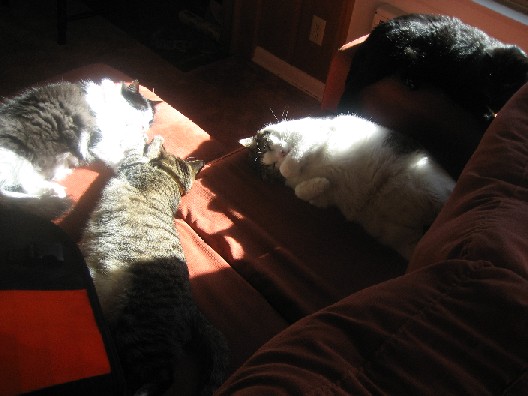 click for big
Bad cats, get in your cages!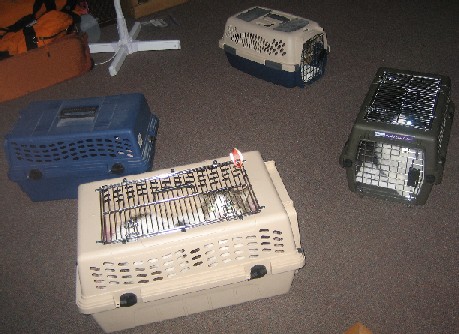 click for big
This is where my cross race report was supposed to go, but a few hours of
trail work
on saturday morning, plus a number of hours cleaning up a flood in the bike dungeon saturday night made driving to ABQ not so appealing. Dammit. We got 1" of rain on friday night to saturday morning instead of the generous snowfall advertised by the mendacious weatherfolk. This revealed weaknesses in our home design. No cross racing, so you get kitties instead.