So down there in
santa
fe
a few blocks south west on the
lamy
trail from the teaming intersection of
Cerillos
and St. Francis lies the train car graveyard. Where men
wield
torches and take apart our rolling history. Previously blogged
here
.
On my
goathead

laden
ride yesterday I cruised by again and found a strange RR car. I think this caboose is getting ready to be a house somewhere: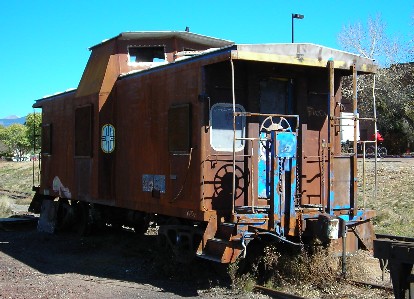 click for nice
santa fe
mountain panorama with SF baldy way off in the back.
The weird part is that the caboose has been stripped of all paint and is rusting evenly but it has these nice Zia windows, that presumably were a part of the original. I can't imagine that they replaced the windows before doing the rest. :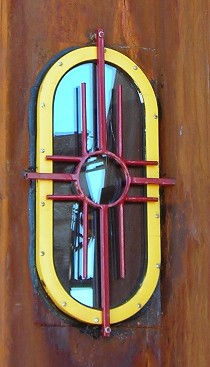 click for bigger view of battle jitney
I am not sure why no one has run off with the windows yet. The
lamy
trail near
santa
fe
is kind of a transient superhighway with a bunch of little
hobocamps
nearby.
Looking inside the car you can see that they are putting some insulation in. I think: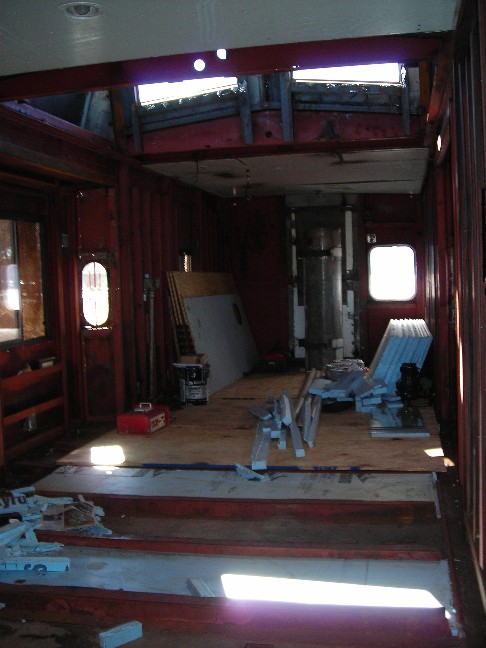 click for big.
I will have to go visit it again to see how it progresses.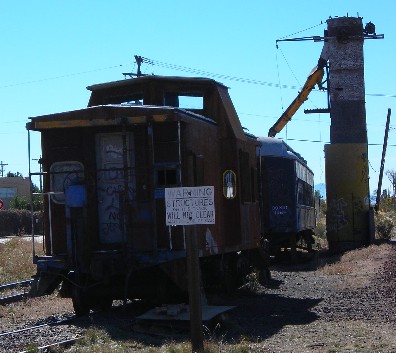 click for big.
I also saw a really nice airstream trailer modded as travelling glass gallery at the
santa

fe

design week exhibit
. The gallery website is
here
but no pics of the airstream. There also was a funny bike exhibit too with some art bikes of the chopper type and a nice fiat car converted to human power drive. There were also a bunch of old bikes and parts from the collection of cross legend
Laurence Malone
. I missed his talk last week, it would have been interesting, I think.