Went for a twilight road ride up toward the Jemez after an extended double spoke replacement on the rear wheel of my road bike.
Coming out of Los Alamos Canyon I paused to snap the nightly roost of the creepy turkey vultures: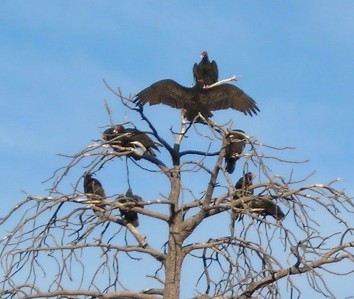 click for big
I pass by these trees almost every day on the commute home. I have counted as many as 20 in a single tree and 40ish in adjacent trees. Tonight there were "only" 25 in two trees: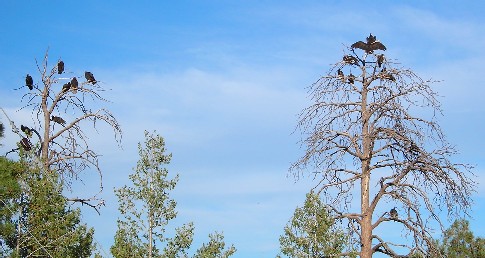 click for big
Here is the nice view from the bottom of the canyon near the ice rink, with omega bridge high over head and the Sangre de Christo mountains way off in the background: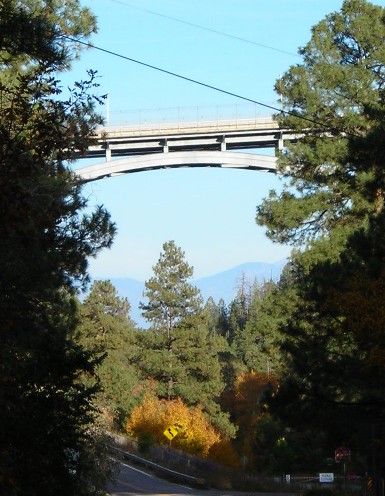 click for big
I live about the same altitude of as the bridge, I think it is about 2.5 miles to work across the bridge and in directly and maybe 5 or a bit more through the canyon with a stiff climb. I choose the canyon as often as possible.