We went into NYC a few days after christmas for some walking around and drinking of coffee and suchlike. This time I was somewhat motivated to take photos. Thus I share unto thee, dear blog readers.
NYC is a great city of hauling crap by human power.
Hot dogs schlepped by old cart up on 9th and the lower mid thirties.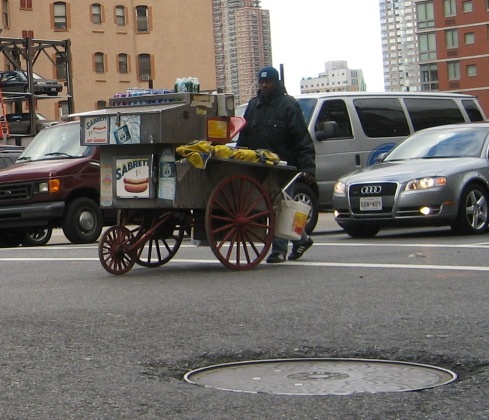 click for big angular panorama that I am pretty proud of
Saw this guy on an old cycletruck hauling what turned out to be fish. I hunted him for many blocks until I got a good photo, 9th and 42nd or so.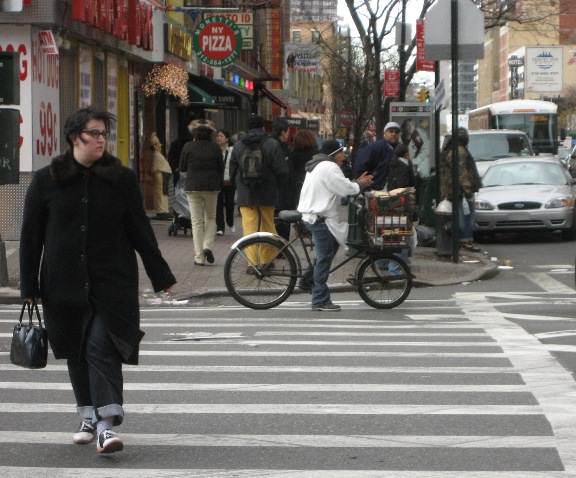 click for nice street scape. Note the hipster sixties woman replete with saddle shoes.
A few blocks back at 9th behind port authority I found the motherload of cycletrucks at the fish shop.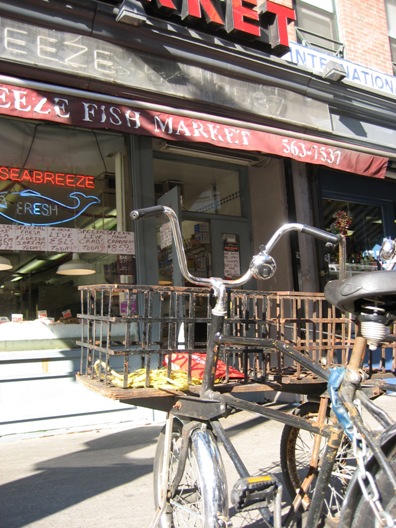 click for big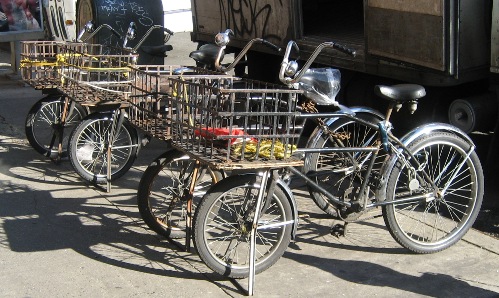 click for big
Hard to see but the bike in the background is flipped over for repair involving vicegrips.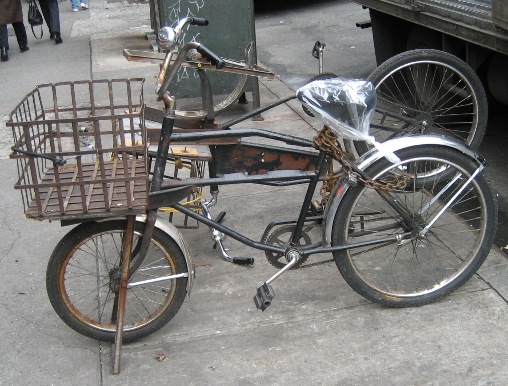 click for big
The home office of
revolution rickshaws
on ninth. I could not see inside that well, other than the big rickshaw butt in the window.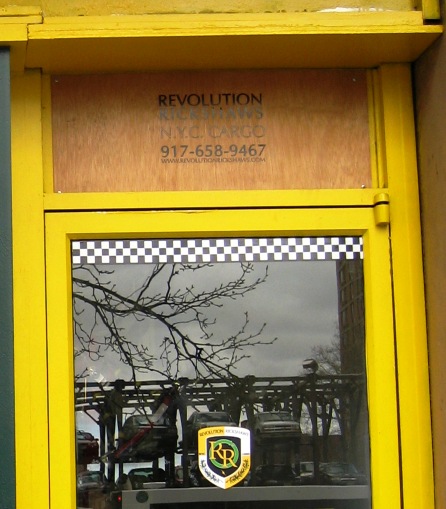 click for big
On the other end of town at prince and something in soho a nice modern low slung front hauler and the pave it crossed to get there.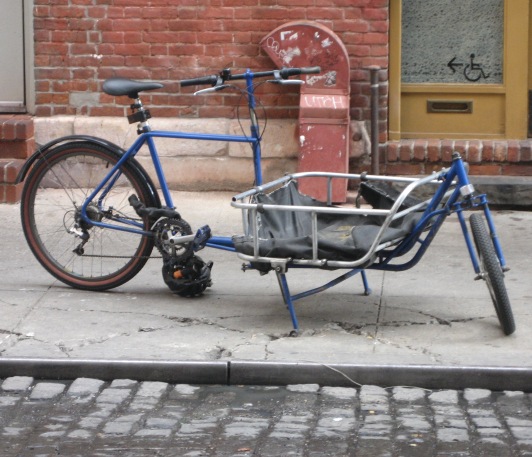 click for big
Arty shot where old and new NYC meet, ooooh arty, and grubby.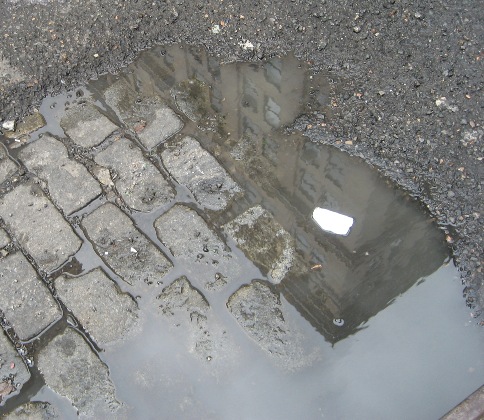 click for big
A few shots of the burgeoning pedicabstand up by 5th and central park:
Old style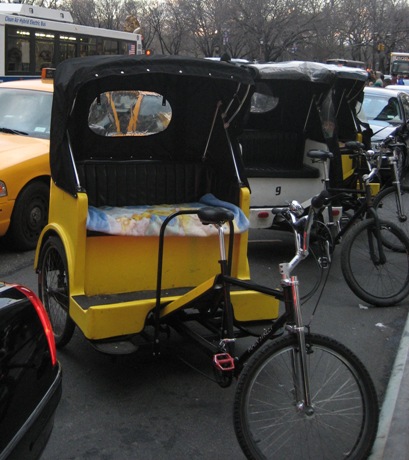 click for big
Newstyle, last cabbie in new york who can legally smoke in his cab?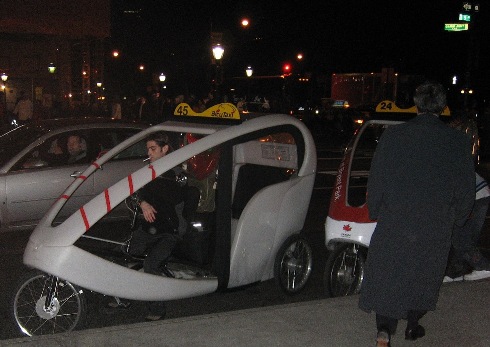 click for big
The typical NYC food delivery bike, crapped out MTB with huge wald basket. This one was unique in that it was new and not completely covered in electrical tape. Give it a few months:
click for big
Funny Home depot ad over the subway: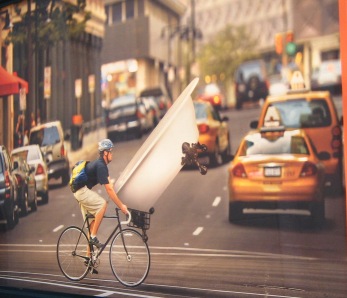 It was a pretty good day to see bikes in NYC, I think the freezing and windy weather plus the holidays cut down on the massive quantities of hipster fixie riders I saw last summer, but the workers were out in force and it appeared to be an excellent day for the pedicabs.