Snowbuquerque
Got back from NJ in the beginning hours of a storm that seems to have parked itself over NM.
A day of travel plus 60 hours wating for the storm to pass in a house in Albuquerque with no internet access means no blogging for a bit.
Thankfully we were in far better digs and company than the Motel 6 I got stuck in last time I got caught on the wrong side of the closed highway.
Went for a nice walk at inches 4-6 in albuquerque on the first day we were stuck ther. Albuquerque is at a mere 5500 feet altitude and is pretty far south, so it does not get all that much snow. Los alamos and Santa Fe got 2-3 feet in the same storm,
but for ABQ this is a big deal, the 11 inches made the "snowiest day ever" in Albuquerque, whatever that means. Plus an additional 5 inches the next day made it pretty darn good.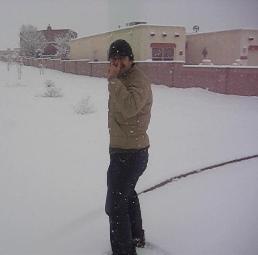 Click for inadvertant movie demonstrating epic snowbuquerquetacular!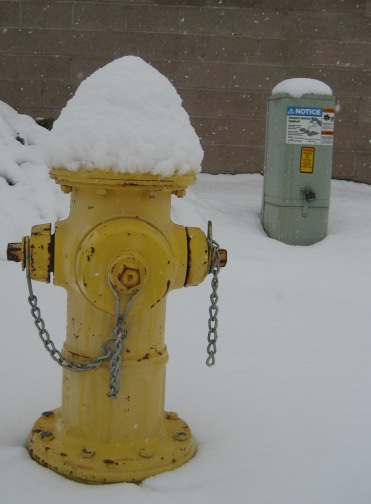 click for big
I saw a two seperate groups doing this, I am not sure if this is a local or national trend, but boy did this look like a bad idea

Elena, her pop, and lobo: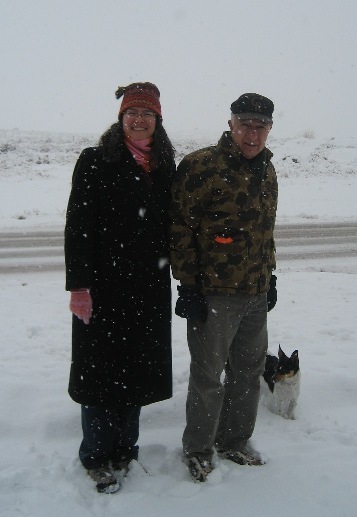 I have more photos from the second day stuck in ABQ when we skied in the streets and the drive home and the two feet or so we got here in Los Alamos and some back log from the holiday back in NJ. Stay tuned blog readers.