After 18 long and fruitful years of evading coyotes and eating hummingbirds in the Nambe/Pojaque area of Northern New Mexico, dear Mosca has passed on. She leaves behind her loving parents Paul and Susan and legions of fans in the form of friends, family, various housesitters and possibly long time readers of this blog.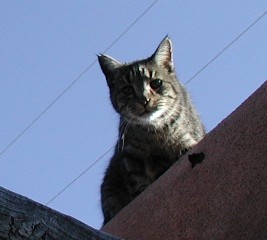 As said long time readers might realize, this blog was started as a means to communicate the activity and health of the ill tiny mosca to her parents as they were in Paris for 4 months. I was taking care of her, feeding her pills and to the vet while they were away. Of course the blog's focus has changed a bit since those days, but the name remains the same.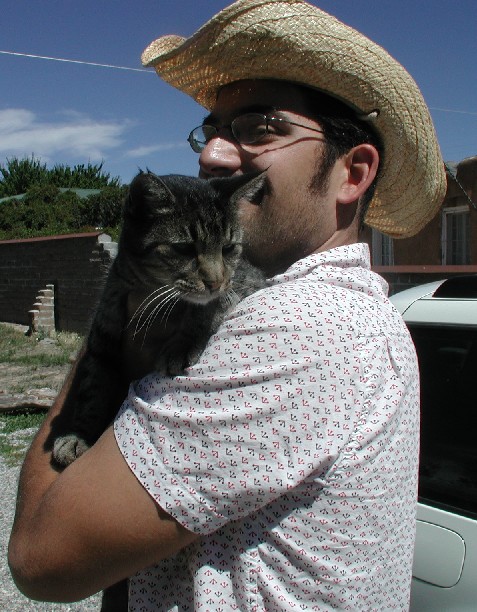 Aparently, despite her severe illness last year, she had a very fruitful 2006 until the last few weeks, even, improbably, killing the resident bat.
Mosca, you will be missed. May you roll in warm dirt and eat delicious hummingbird heads forever.