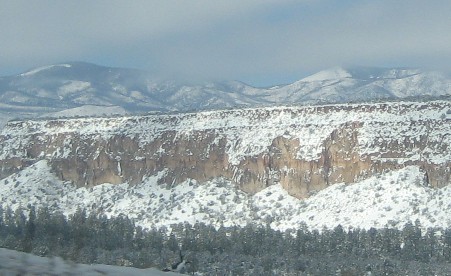 click for panorama
Weekly storms make riding tough, but thanks to the studded tires I am batting a thousand on commuting thus far.
The skiing is good and them mountains are purty, and we are banking moisture for the summer.
The cats are a bit perplexed by the constant snow coverage.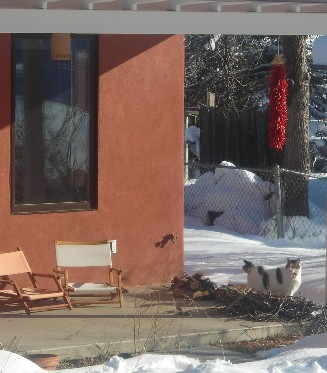 click for big