Look how smiley!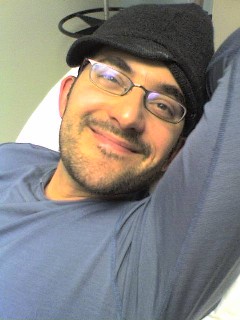 even though I was in the hospital...
Don't click
here
if photos of bloody thumbs are disturbing to you
7 stitches later, I am a-OK. See: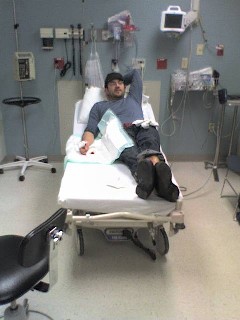 Be careful when cleaning your knives, OK?
The good news is the new cellphone has a somewhat useful camera. Had I been thinking I would have had some cool photos of the inside of my thumbs, but I just wanted to get to the hospital for some reason.