I added a few more blogs to the bloglist on the right. As way of introduction, here are some snaps I stole from a couple of the blogs.
sconnyboy
does some impressive hauling on his clot of xtracycle type bikes: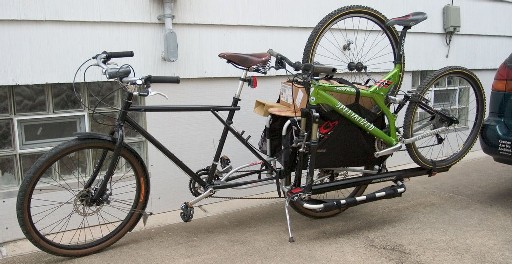 click for source.
cycling Spokane
is carfree up there in the eastern washington state. His wife has a styling raleigh folder: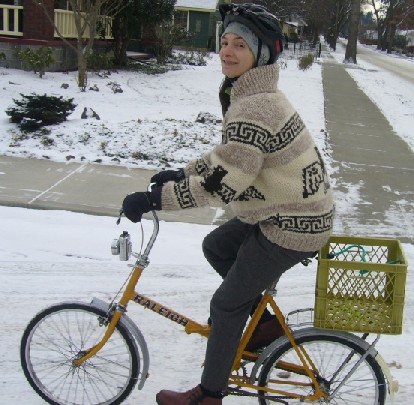 click for source
If you like such blogs, please surf on over to
JimG's metablog aggregator
which has a bunch of really solid bikey blogs.