The murdery cats had a pretty good run going last summer until we belled them all. Birds, snakes, gopher, mice etc. The belling kept them only to gophers. Since we moved they have barely kilt at all. However, I saw some bird feathers in the yard last week. Now it could have the mean orange cats that live in the neighborhood, it could have been the windows, or it could have been the murdery cats again. So I combined cyclocross with saving birds and belled wink256 so all birds will know where he is.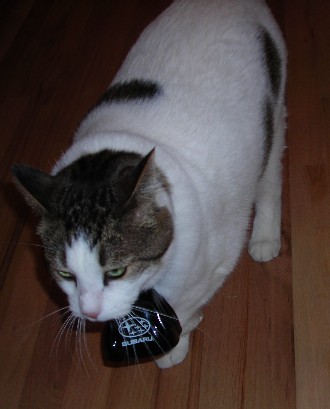 click for a movie if you are bored
Now I just need to get him to graze the yard...
Previous bike related wink256 adventure
here
, though he has resisted being leashed, I have belled him and compelled him to ride a bike. I am attempting to teach him to be the bike shop cat, but he will not sit down when in the shop and tends to be a pest. I will prevail...