I headed up to Canada Bonita
again
on my road bike. The difference this time was fewer leaves and a few high altitude snow storms that mucked up the trail a bit. That and the
moron hunter detritus
.
The
xc
ski trails were in great shape due to the efforts of the trail elves. But there were a fair bit of
little
muddy patches. The nice
singletrack
on the big meadow was a mess.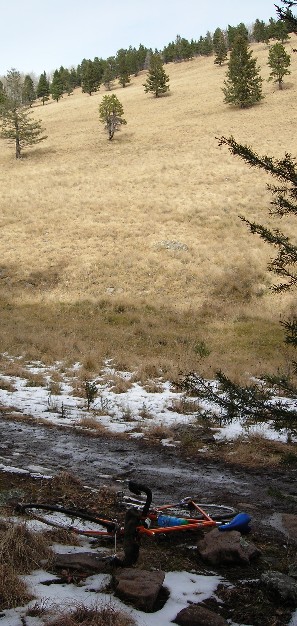 click for big
But the day was so nice I pushed on to the top of the meadow. Hiking a bike where needed and pressing through in the granny elsewhere. I had a nice
banana
and
powerbar
snack sitting on the rocks, and then time for a self portrait of grinning dork with bike before heading on down home.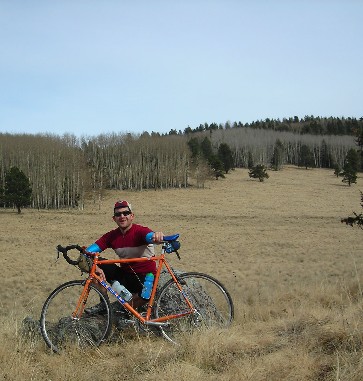 click for big